Michael Martin Murphey
May 2, 2024 @ 7:00 pm
$11 – $34.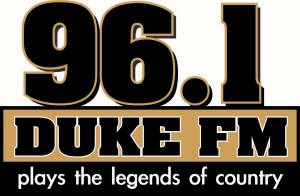 DISCOUNTS:
Save 10% when you purchase tickets for 3 or more events at one time. If you're purchasing online use the discount code SAVE10. GROUPS: Group discount of 10% for 10 or more people (use code GROUP10 on eligible shows), 20% for 20 or more people (use code GROUP20 on eligible shows) or call 218-327-5780 to secure groups.
In the early 1970s, Rolling Stone Magazine called Michael Martin Murphey one of the best songwriters in America. Since that time, Murphey has left an indelible mark on the American Music Landscape crafting and recording such iconic hits as "Wildfire," "Carolina In The Pines," "Geronimo's Cadillac," "Cowboy Logic," "Cherokee Fiddle," "Boy From The Country," and more. In the process, he has topped the Pop, Country, Bluegrass and Western Music charts, earaned six gold albums and multiple Grammy nominations. Through all the chart-jumping and genre-busting, Murphey has remained constant to an honest, sophisticated approach to his songwriting. In fact, it's simply impossible to bigeon-hole Murphey to one specific genre. He is no more country than rock, no more bluegrass than classical. He is, rather, a true AMERICAN songwriter. At the core of his music is a stubborn determination to be the best songwriter he can be, a focus that has led to his songs being covered by such artists as Lyle Lovett, John Denver, Kenny Rogers, Hoyt Axton, Cher, Manfred Mann, The Monkees and more. "I spend a lot of time on the road listening to all kinds of music," he says. "I grew up in Texas, the world's number one muscial crossroads where anything goes musically. Texas has produced great artists from every genre. "You can wake up and say 'today, I think I'll write a symphony' and you can find an audience for it there. The same can be said about any genre in music. Texans love music. They enjoy opera and they enjoy bluegrass. I am a product of that, and I am the number one fan of all types of music." It is an approach that has worked well for Murphey. According to BMI, Murphey has five million-performance songs – "Wilfire" (3.9 million), "Cherokee Fiddle" (1.92 million), "Carolina In The Pines" (1.65 million), "Talking To The Wrong Man" (1.21 million), "Still Takin' Chances" (1.2 million) – and a total of 11 award-winning BMI songs (6 in Country and 5 in Pop). Also, according to BMI, repeat back-to-back performances of his award winning songs alone, with each song averaging three minutes each, would amount to 64 years of continuous airplay.
All tickets are final sale and cannot be exchanged or refunded. In the case of an event cancellation without a rescheduled date, a refund will be issued. By purchasing a ticket to this event, you agree to this purchase policy. Before purchasing your tickets, we urge you to confirm the title, time and location of the event.
Related Events