Aaron Tippin
February 15, 2024 @ 7:00 pm
$11 – $38.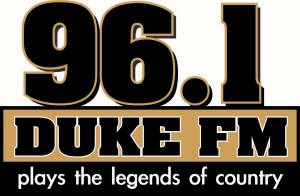 DISCOUNTS:
Save 10% when you purchase tickets for 3 or more events at one time. If you're purchasing online use the discount code SAVE10. GROUPS: Group discount of 10% for 10 or more people (use code GROUP10 on eligible shows), 20% for 20 or more people (use code GROUP20 on eligible shows) or call 218-327-5780 to secure groups.
With a wide smile and engaging Southern drawl, Aaron Tippin proclaims he's the "luckiest hillbilly that has ever lived," and there's no arguing it. After all he's been struck by lightning twice and lived to tell, piloted planes with engine failure and even somewhat more miraculously, he's survived more than three decades in the music business and is still going strong. 
Along the way, he's earned six gold albums and one platinum. He's released more than 30 singles, including such hits as "You've Got to Stand for Something," "My Blue Angel," "I Wouldn't Have it Any Other Way," "Kiss This," "Workin' Man's Ph. D," "There Ain't Nothing Wrong with the Radio" and "Where the Stars and Stripes and the Eagle Fly," which was not only a country hit, but top 20 on Billboard's all genre Hot 100 chart.  Of course, luck often plays a role in achieving success in the entertainment industry, but the real driving forces behind Tippin's achievements are a dedicated work ethic and undeniable talent.
"This took me by surprise actually," Tippin says of his music career. "It was the furthest thing from my mind.  I wanted to be an airplane pilot."
He achieved that dream early on by becoming a commercial pilot and then began expanding his horizons by pursuing his other love—music. Born in Pensacola, FL and raised on a farm in Travelers Rest, SC, Tippin had a passion for aviation and became a pilot with single and multi-engine ratings. "But when the energy crunch hit and the airlines started furloughing senior captains I said, 'This ain't going to happen,'" he recalls. "I didn't want to be a corporate pilot for the rest of my life, so I did what I liked next best and that was pickin' and grinnin.'"
He took a job with an excavation company driving a bulldozer and dump truck by day and playing in clubs at night with his band. The enthusiastic hometown reception buoyed his musical aspirations, and he made the move to Nashville.
His first success in Music City came as a songwriter. The late Charlie Monk, known as the "Mayor of Music Row," took Tippin under his wing. "He was my first champion in Nashville," Tippin says. "I was working for him when he got the job at Acuff-Rose Publishing and he calls me and says, 'Hey, do you want to come over here and write?'  I was lucky to get that chance."
Tippin found himself writing songs for the legendary publishing company that had been home to Hank William Sr. His songs were recorded by gospel greats the Kingsmen, David Ball, Mark Collie and the legendary Charley Pride, but soon people began asking about the unique voice singing his demos and Tippin was offered a deal with RCA Records. His first single, "You've Got to Stand for Something," became his first top ten hit in 1991. 
Over the years, he's built a successful career as an artist who sings what he believes. Tippin's music has resonated with fans for decades because his love for God, country and family has always been front and center. He sings songs that celebrate the life of the common, hard-working man because that's who Tippin is at his core.
He and his wife Thea raised their family on their Tennessee farm while continuing to nurture his thriving music career and launching other successful ventures. He's continued as a pilot and for several years ran an aviation school. A shrewd entrepreneur, Aaron also parlayed his love for wine into a partnership with Stonehaus Winery and is hands on in developing his own wines. His 2021 launch of Aaron Tippin's Blue Angel Blueberry Wine has been a tremendous success and they are hard at work on a new Riesling.
Though he's accomplished so much, Tippin refuses to rest on his considerable laurels. He continues to maintain a busy touring schedule and is working on a new book. "I call myself the luckiest hillbilly that has ever lived and I think it's true," he smiles. "I've even had my music in space. I performed in Saudi Arabia on the Bob Hope Christmas Show in 1990. There was a young Marine Captain in the audience and when the Gulf War was over, he moved on to NASA and he became a shuttle pilot and mission commander. So, one day I started getting calls from friends telling me that my song, 'Big Boy Toys,' had woke up the space shuttle."
A month or so later, Tippin received a photo of an astronaut in space and in front of him, floating in midair, is an Aaron Tippin album. Commander Rick Sturckow wrote Aaron a letter explaining he had seen him perform when he was serving during Operation Desert Storm. "I was really impressed with you and your music. I was a fan. I chose your album to go with me in space," Sturckow wrote. 
Then he surprised Tippin by sending the album to him. "Rick listened to it up there and then he brought it back to earth and it's hanging in my living room now," he says with emotion in his voice. "I've had so many great things happen.  I played the 4th of July at the Mall facing our nation's Capitol. I've had some pretty cool things happen in my life and it's all because of what happened with the songs.  I still can't believe all that came true.  I've been hit by lightning twice. I've had two engine failures in airplanes and lived through them.  I'm the luckiest hillbilly that's ever lived."
Tippin could easily retire and relax on his farm, but that ain't his style. With the resurgence in the popularity of '90s country music, Tippin has never been in more demand. So, what keeps him out there performing after all his years in the business? "It's the people I've met around the country that I've made friends," he says.  "I look so forward to going back out there and seeing them again and hanging out.  I adore that. It's fun for me and as long as it is fun, I'll keep doing it. That's what keeps me going is the fact that they still come after 33 years now. I'm so happy they keep coming." 
All tickets are final sale and cannot be exchanged or refunded. In the case of an event cancellation without a rescheduled date, a refund will be issued. By purchasing a ticket to this event, you agree to this purchase policy. Before purchasing your tickets, we urge you to confirm the title, time and location of the event.
Related Events